Looking Like Alfred E. Neuman
This is a side-by-side comparison. I'm the one on the right.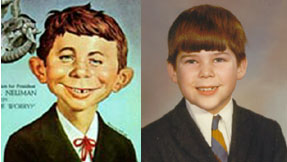 You can learn more about the guy on the left here. My brothers will appreciate this most of anyone. They remember me in second grade, when this picture was taken. They also read MAD.